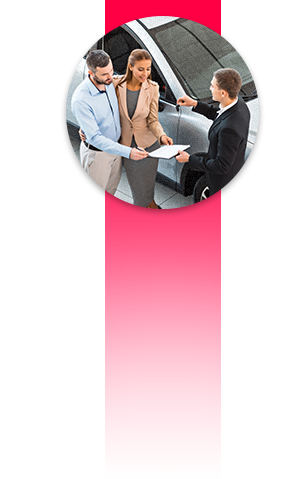 Financing and Leasing Packages for All Needs and Budgets
At Saint John Nissan, we make financing your new or used Nissan vehicle simple and affordable. We offer a wide range of financing and leasing options on the purchase of a new Nissan vehicle, as well as flexible financing solutions when you buy a used vehicle. We also have an extensive range of extended warranty packages and insurance products that will give you peace of mind and help you protect your new purchase.
Our team of financial service experts will help you find the perfect financing solution for your new Nissan vehicle by first taking the time to listen to your needs, and making sure that they understand your expectations. We are then able to tailor your leasing or financing plan to your situation and your unique needs and budget.
At Saint John Nissan, everything is put in place to ensure your complete satisfaction. From the moment you meet one of our financial services experts to the moment you sign on the dotted line, you will be treated with respect, dedication, and honesty.
Come in today to Saint John Nissan and discover our wide range of flexible financing and leasing solutions that make buying a new Nissan vehicle more affordable than ever. You can contact us at 1 844 688-1041 to learn more today, or you can use our online contact form to ask for more information. You can even get pre-approved for financing online! We look forward to hearing from you at Saint John Nissan.
Get Pre-Approved Online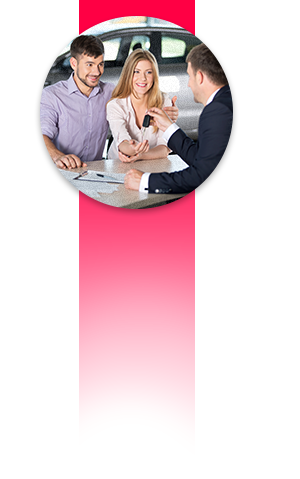 Lease or Finance? Our Staff in Saint John Will Help You Make the Right Choice!
You've just purchased your new Nissan. The next step, of course, is paying for it. Not sure whether to lease or finance your vehicle? At Saint John Nissan, we'll help you find the perfect payment plan for your needs and budget.
If you'd prefer to lease your vehicle, you'll pay a fixed amount every month to access your vehicle. You'll have some mileage restrictions, and will be responsible for any damages made to your vehicle during your term. Your vehicle is thankfully under warranty, however, so you're likely to be covered in most cases. Because you're also not paying to own your vehicle, you'll tend to save more by leasing than by financing.
If you'd rather finance your vehicle, you'll pay more per month than if you were to lease it. However, it'll be yours to keep at the end of the term! Ready for a vehicle upgrade? While it's usually costlier to finance a vehicle than to lease it, you'll be able to save this higher cost by selling your old vehicle. For those who want to experience the freedom of owning their own vehicle, financing is the best route to take.
For more information about leasing or financing a Nissan, don't hesitate to contact us at Saint John Nissan today!
Advisor Appointment