Nissan ProPilot: a new Nissan safety system designed to avoid accidents
August 30, 2017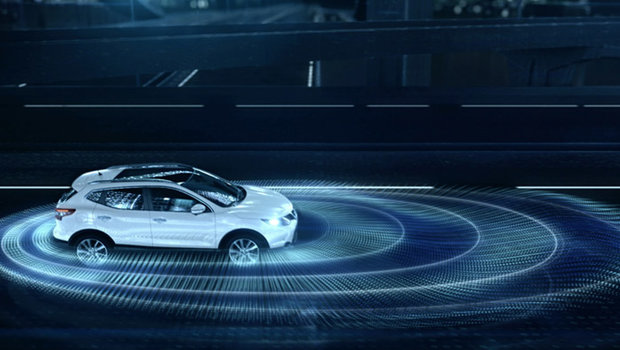 Saint John Nissan
Nissan is about to launch a brand new active safety system called Nissan ProPilot in North America. The next generation of the Nissan Leaf will have it, followed by an array of other models from the Japanese manufacturer who will also add it. But what exactly is ProPilot? Simply put, it is a set of technologies designed to avoid accidents and improve driver comfort.
Nissan ProPilot: reducing fatigue and increasing driver confidence
Introduced in Japan last year, ProPilot technology uses a front camera, a front-end radar and a series of sensors attached to an electronic control module that work together to identify pavement lines to keep the vehicle remains in its lane with minimal, if not any, driver interference.
In more concrete terms, ProPilot takes control of the steering in order to keep your Nissan in its lane. If there is a turn on the highway, you will literally feel the steering wheel moving under your hands, and the vehicle will remain in the center of the lane.
You have to keep your hands on the steering wheel, but ProPilot eliminates the need to constantly adjust the trajectory and thus improves driver comfort while reducing driving fatigue.
ProPilot can also brake until a complete stop
Automated steering is not the only thing that comes with ProPilot technology. The camera and the frontal radar also allow the vehicle to be slowed to a complete stop without driver intervention when the technology detects congestion.
Simply put, imagine that you are on the highway with adaptive cruise control enabled. The latter will make sure to maintain a predetermined distance with the vehicle in front of you. If it suddenly stops, because there is traffic, or another vehicle suddenly cuts you off, ProPilot applies the brakes to a full stop if necessary. This means that an accident is often avoided even if the driver is distracted.
"Nissan is a technology pioneer and ProPILOT Assist sets a strong, consumer-focused foundation for fully autonomous vehicles of the future," said Takeshi Yamaguchi, senior vice president, Research and Development, Nissan Technical Center North America, Nissan North America, Inc.
Pretty impressive no? To learn more about Nissan's ProPilot technology and other safety systems, contact us today at Saint John Nissan!